McConnell Says He'll Vote To Acquit Trump, But Democrats Have Votes To Call Impeachment Witnesses: Live Updates
Just when you thought Donald Trump's second impeachment trials was over, five Republicans have joined their Democratic colleagues in a Saturday morning vote (55-45) to call witnesses – an unexpected development in this snap impeachment over Trump's alleged role inciting the Jan. 6 Capitol riot.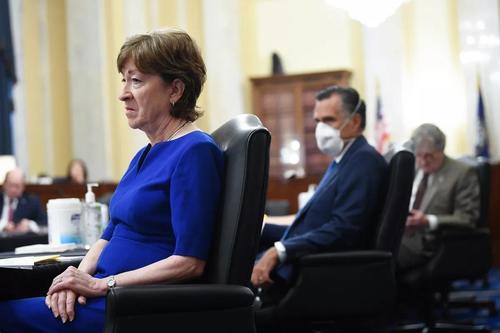 GOP Sens. Collins, Graham, Murkowski, Romney and Sasse were the five.
The move – which was originally opposed by several Democrats, will allow them to strengthen their case. It is unclear what kind of delay this may cause, after impeachment managers and Trump's defense team estimated it would be over on Saturday.
As Axios notes, Trump himself is Democrats' most desired witness, however the former president has already quashed that – saying he would not comply willingly. The Senate could subpoena him, however it's unclear whether they would have enough support. Thus, the witnesses are likely to be some 'rioters' who say they interpreted Trump's rhetoric as a call to violence.
Senate Democrats who initially opposed witnesses include Kristen Gillibrand of NY, who said on Thursday: "We've heard from many witnesses based on their interviews and their video presentations, so, I feel like we've heard from enough witnesses." Sen. Angus King of Maine said "I think the case has been made. I don't know what witnesses would add."
Once witnesses have testified, impeachment managers and Trump's defense team will present closing arguments – with each side allotted two hours. A full vote on whether to convict or acquit will follow.
To that end, Senate Minority Leader Mitch McConnell (R-KY) has told his fellow Senate GOP in an email that he will vote to acquit the former president – writing "As I have said for some time, today's vote is a vote of conscience and I know we will all treat it as such," according to Politico's Burgess Everett.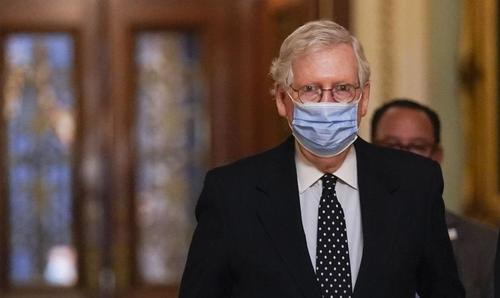 McConnell says it was a "close call" but says impeachment is "primarily a tool of removal" and the Senate lacks jurisdiction . He says criminal conduct by a president in office can be prosecuted when the president is out of office pic.twitter.com/JGMTjCp2OL

— Burgess Everett (@burgessev) February 13, 2021
Watch:
Tyler Durden
Sat, 02/13/2021 – 10:48
Zero Hedge's mission is to widen the scope of financial, economic and political information available to the professional investing public, to skeptically examine and, where necessary, attack the flaccid institution that financial journalism has become, to liberate oppressed knowledge, to provide analysis uninhibited by political constraint and to facilitate information's unending quest for freedom. Visit https://www.zerohedge.com
---
This post has been republished with permission from a publicly-available RSS feed found on Zero Hedge. The views expressed by the original author(s) do not necessarily reflect the opinions or views of The Libertarian Hub, its owners or administrators. Any images included in the original article belong to and are the sole responsibility of the original author/website. The Libertarian Hub makes no claims of ownership of any imported photos/images and shall not be held liable for any unintended copyright infringement. Submit a DCMA takedown request.