South Korea Confirms 100+ Cases In 'Gay Bar' Cluster, Russia Now Home To World's 2nd-Worst Outbreak: Live Updates
When South Korean health authorities realized they might have a new cluster on their hands in Seoul – a cluster that, thanks to SK's population density, threatened to spread like wildfire – they initially panicked: The unnamed 'super-spreader' at the center of the outbreak had traveled to several gay clubs in Seoul's ritzy Itaewon nightlife district.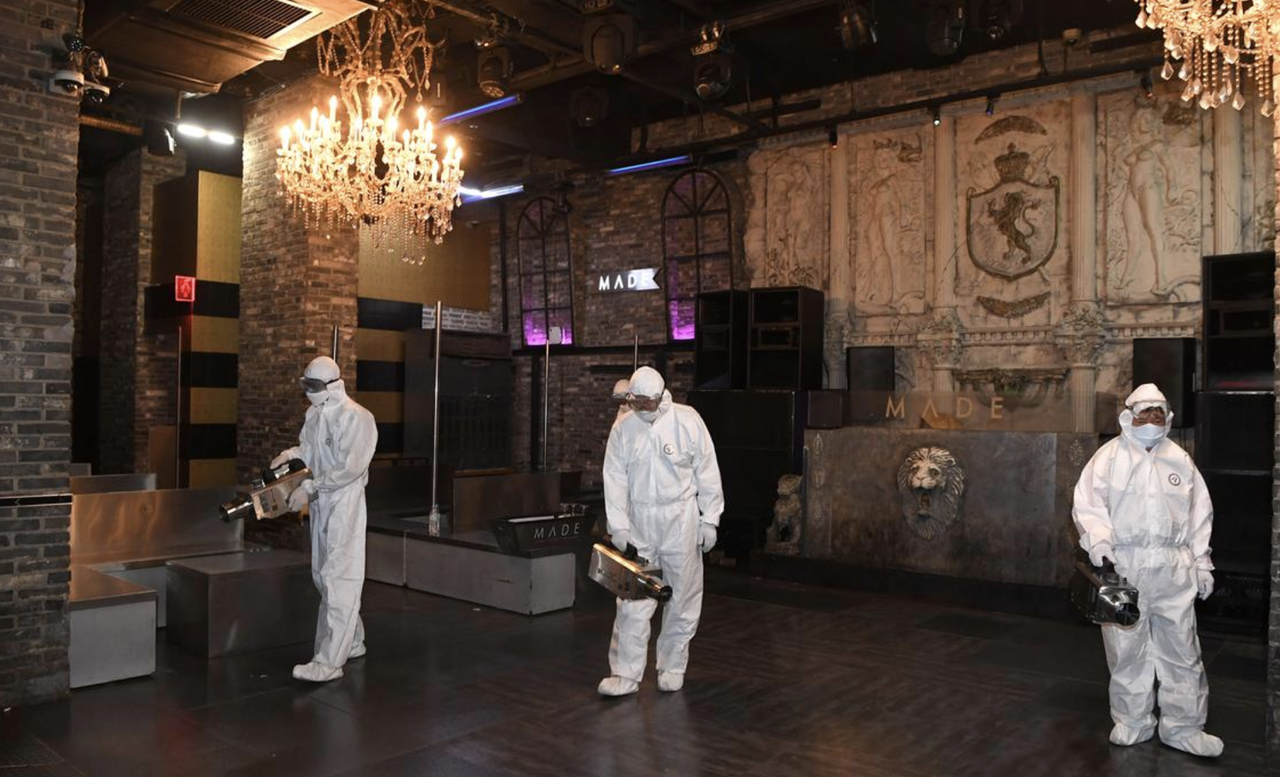 Because homosexuality is still 'taboo' in South Korea, contact tracers feared those potentially exposed might be afraid to come forward. Fortunately, South Korea's contact-tracing systems combed through mobile phone data, credit card data and CCTV footage, allowing authorities to swiftly identify dozens of people who came into contact with 'patient zero.'
As of 10am Seoul Time on Tuesday, Seoul Mayor Park Won-soon said the number of cases tied to this outbreak had reached 101.
How did authorities manage to find so many cases in such a short time? The answer shows just how voraciously government officials must search if they want to root out all of the cases of viral transmission involving the coronavirus, since for so many individuals the virus produces little more than a moderate cold. Some studies suggest that nearly half of all people infected with the virus can be lumped into the "asymptomatic" category.
To achieve this, not only did officials use their extensive surveillance technology (which should send data privacy advocates into conniption fits), they also tested nearly 10k people: individuals who may have been directly exposed to the patient during the nights in question, as well as their family members, colleagues and friends who may have been exposed to them.
That's just a taste of how thoroughly a testing regime must become if a government wants to reliably root out the vast majority of infections pertaining to a given cluster.
Here's more on the situation in Seoul from Reuters:
Health authorities have tracked and tested thousands of people linked to the nightclubs and bars in Seoul's Itaewon nightlife neighbourhood, but want to find others who they have not been able to identify.

Authorities fear that the fact some of the establishments were known as gay bars might be putting people off coming forward for testing in a country where homosexuality is for many people still taboo.

"We are using telecom station information and credit card transactions from the nightclubs to identify 1,982 of those who are not available," health ministry official Yoon Tae-ho told a briefing.

The Korea Centers for Disease Control and Prevention (KCDC) on Tuesday said at least 102 people have tested positive in connection with the cases linked to nightclubs and bars.

Seoul mayor Park Won-soon said 7,272 people had been tested in connection with the cluster, including family members or coworkers of clubgoers.

Officials had identified 10,905 people who were in the Itaewon area when the cluster of cases is believed to have got going this month, based on cell tower information, and another 494 who used credit cards, Park said.

Media outlets have identified the nightclubs the first patient visited as gay clubs, sparking concern that the disclosures and media coverage could out lesbian, gay, bisexual, transgender and queer (LGBTQ) people against their will or lead to discrimination.

Park said another 20-year-old man who had visited a different club had tested positive, raising concern that the outbreak may not be limited to the venues initially identified.
So far, South Korea has confirmed just 10,936 cases of the coronavirus and 258 deaths, a testament to the country's unparalleled approach at stopping the virus.
Over in the UK, attention has drifted from criticism from the left of PM Johnson' "Stay Alert" slogan to his jobs agenda. Chancellor Rishi Sunak has announced plans to expand a government aid program and job retention scheme until the end of October, while announcing cutbacks to another program that had been supporting some 7 million jobs. Sunak said the furlough scheme, which will expire at the end of June, wasn't sustainable, but that it was necessary to extend some other form of support to those workers instead of cutting it in total at the beginning of next month. Currently, the subsidy scheme pays 80% of the wages of worker who can't work due to the virus up to a monthly cap of £2,500.
Meanwhile, the FT is hammering Britain again over the massive gap between coronavirus fatalities and "excess deaths".
Excess UK deaths in Covid-19 outbreak tops 50,000 https://t.co/uEZr8KekAS via @financialtimes

— Chris Giles (@ChrisGiles_) May 12, 2020
https://platform.twitter.com/widgets.js
Additionally, the latest data from the NHS has shown that 4/10 deaths in England in Wales related to the virus involved infections that occurred in care homes.
As we noted yesterday, Wuhan has launched a 10-day push to test as many residents as possible in the city of Wuhan after a cluster of ~6 cases (knowing the CCP, probably more) was discovered a month after the lockdown ended.
Finally, Russia reported more than 10k new cases for a 10th straight day on Tuesday, a record stretch of new confirmed cases that has brought Russia to No. 2 in terms of the world's largest outbreaks. Russia is now the second-worst affected country after the US.

Tyler Durden

Tue, 05/12/2020 – 08:05
Zero Hedge's mission is to widen the scope of financial, economic and political information available to the professional investing public, to skeptically examine and, where necessary, attack the flaccid institution that financial journalism has become, to liberate oppressed knowledge, to provide analysis uninhibited by political constraint and to facilitate information's unending quest for freedom. Visit https://www.zerohedge.com
---
This post has been republished with permission from a publicly-available RSS feed found on Zero Hedge. The views expressed by the original author(s) do not necessarily reflect the opinions or views of The Libertarian Hub, its owners or administrators. Any images included in the original article belong to and are the sole responsibility of the original author/website. The Libertarian Hub makes no claims of ownership of any imported photos/images and shall not be held liable for any unintended copyright infringement. Submit a DCMA takedown request.