Florida Suffers Record Deaths; Cases Below 10k For 1st Time In A Week: Live Updates
Florida Suffers Record Deaths; Cases Below 10k For 1st Time In A Week: Live Updates

Tyler Durden

Tue, 07/21/2020 – 13:09
Summary:
Vermont lowest case count in the country
Arizona hospitalizations fall for 4th day
Fla daily cases below 10k for first time in a week
Florida suffers another 134 deaths, ICU capacity hits 130%
Victoria reports 374 new cases
Russia reports just 5,842 new cases
Beijing requires all foreign travelers to show negative COVID-19 test results
India's Delhi region confirms fewest new cases in 6 weeks
US reports roughly 62k new cases yesterday
Iran suffers record death toll
The EU has reportedly reached a deal on rescue fund
* * *
Update (1300ET): Vermont Gov. Phil Scott reported today that Vermont now has the lowest coronavirus case count in the country, surpassing even Hawaii, which defied early fears about vulnerability to the virus and ended up seeing almost no cases.
Gov Scott said Vermont's positivity rate is among the lowest – if not the lowest – in the country. The state has seen almost no hospitalizations.
The state's most recent COVID-19 linked death occurred on June 16, more than 30 days ago.
The state has confirmed only 1,366 cases.
* * *
Update (1120ET): Arizona reported another 3,500 new cases on Tuesday (numbers are reported with a 24 hour delay), bringing its total to 148,683.The state reported 134 additional deaths on Tuesday morning. The fatalities included 77 older deaths added to the rolls, and 57 newly reported deaths.
They brought the state's totals to 148,683 COVID-19 cases and 2,918 deaths.
Data update: Of the 134 #COVID19 deaths reported today, 77 are from death certificate matching. You can help slow the spread of COVID-19, wear a face mask when out in public. #MaskUpAZ pic.twitter.com/jfhentyOP6

— AZ Dept of Health (@AZDHS) July 21, 2020
https://platform.twitter.com/widgets.js
Hospitals and ICU units have seen the number of occupied beds fall. Arizona's 7-day average for new cases has been under 3,100 for the past four days after peaking at 3,844 on July 6.
The positive rate for last week has fallen to 16%, which is higher than health officials would like but still the lowest level in more than a month.
The number of Arizona's confirmed or suspected COVID-19 inpatients decreased Monday to 3,041, the lowest level since July 2, declining for the 4th consecutive day.
* * *
Update (1034ET): A House Energy and Commerce subcommittee focused on investigations is holding a hearing with the CEOs of five pharmaceutical companies about the race to find a vaccine.
Meanwhile, Florida just reported its latest COVID-19 daily numbers. New cases came to 9,373 (+2.6%), which is below the 7-day average of +3.5%. Another 134 deaths were reported across the state, which is the second-largest daily death toll yet. Notably, it marked the first time in a week that Florida saw fewer than 10k new cases in a day.
The new cases brought Florida's total to 369,834. Hospitalizations declined by 11 on Tuesday, falling to 9,443. Though in Miami-Dade, ICU capacity continued to climb, hitting 130.2%, roughly even with yesterday's total.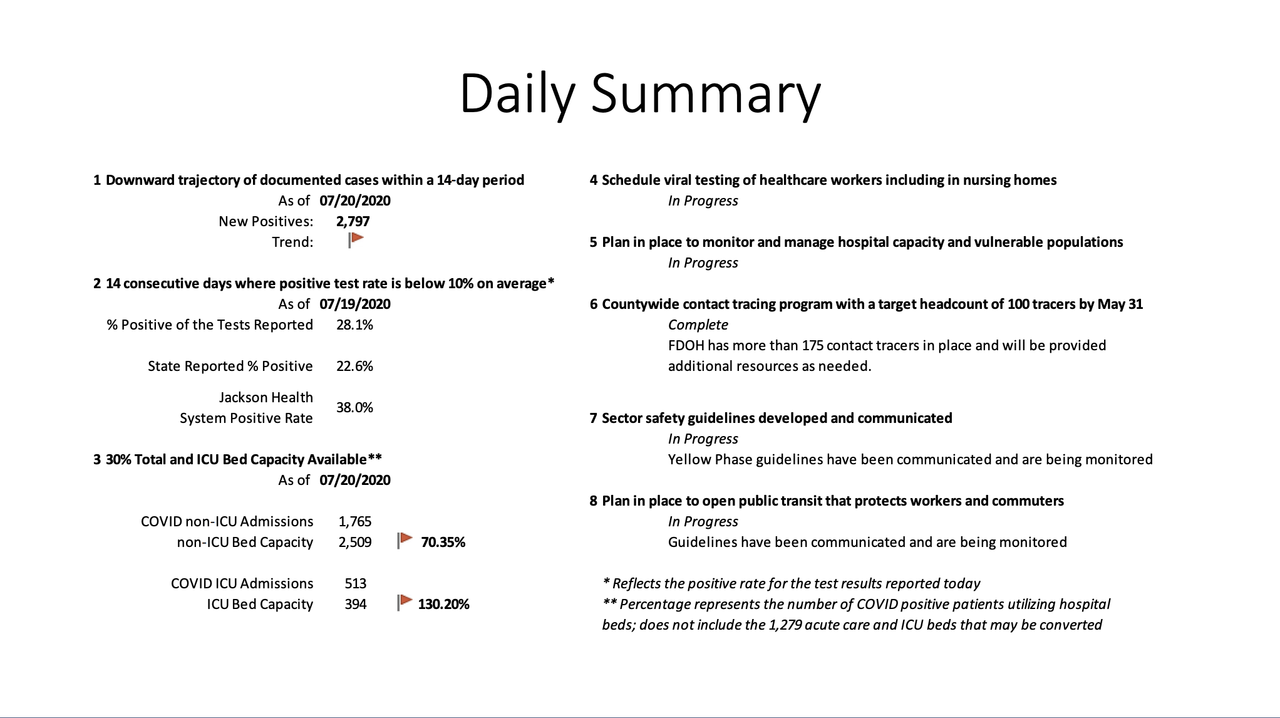 With 77,160 tests run, the percentage positive is 13.62%, the latest sign that the number of new cases has peaked, even though the 7-day average for deaths has climbed to a new record.
* * *
As we begin our COVID-19 news rundown for Tuesday, the Australian state of Victoria reported 374 new cases of coronavirus and three deaths on Tuesday as mask wearing will become mandatory in the state, a large swath of which (the city of Melbourne) is already under lockdown.
Yesterday, BBG reported that many Russian elites have  been injected with an experimental COVID-19 vaccine as early as April, a story that, if accurate, would appear to undermine the UK's claims that Russia-backed hackers stole British vaccine research.
On Tuesday, Russia reported 5,842 new cases of the novel coronavirus, pushing its total infection tally to 783,328, still the fourth largest tally in the world, although the No. 1, No. 2 and No. 3 countries – the US, Brazil and India – are pulling further and further ahead.
Russia's coronavirus response center said 153 people had died in the past 24 hours, pushing Russia's death toll to 12,580.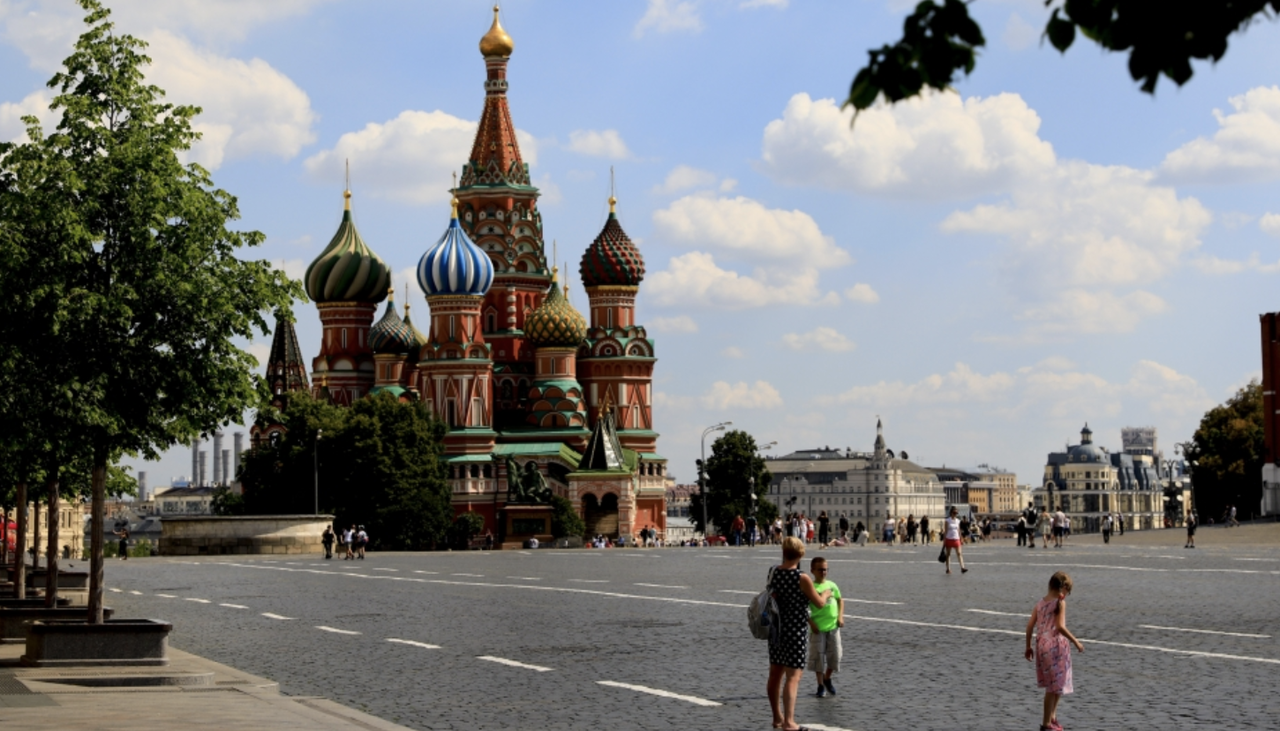 In the first sign that India's outbreak may have finally peaked after the country reported a record 40k+ new cases in  one day, the Indian Union territory of Delhi has registered fewer than 1,000 new cases in a day for the first time in 6 weeks. The chief minister of the region reported Monday night that the region reported just 954 cases the prior day.
🏥Delhi Health Bulletin – 20th July 2020🏥#DelhiFightsCorona pic.twitter.com/1FQMGzR017

— CMO Delhi (@CMODelhi) July 20, 2020
https://platform.twitter.com/widgets.js
Though markets seesawed briefly after the news was released, the Lancet's publication of the results from the Oxford-AstraZeneca vaccine candidate's Phase 1/2 trial predictably sent stocks ripping higher.
In China, after moving to reopen international air travel more quickly than the US had anticipated, officials imposed new rules on Tuesday for foreign passengers arriving in the country: All will now be required to provide negative COVID-19 test results before they board any China-bound flights. The tests must be from 5 days before the flight, the Civil Aviation Administration of China said in a statement.
Beijing has also announced plans to provide free COVID-19 tests to residents of Urumqi, the capital of Xinjiang which is experiencing an outbreak.
The EU has reportedly managed to reach a deal to boost the bloc's post-pandemic economies after Charles Michel, president of the European Council and chair of the summit, offered compromises over the €750 billion ($860 billion) recovery fund that will be the first fiscal vehicle jointly funded by the EU27 members. The "Frugal Four" have apparently shown a willingness to accept the following adjustments: Outright non-repayable grants will account for just €390 billion ($446 billion) compared with the €500 billion originally proposed. Disbursements will also be linked to governments observing the rule of law.
Around the world, more than 14.7 million people have been diagnosed with the virus. Nearly 610,000 of these have died, according to data from Johns Hopkins University. The US has recorded nearly 141,000 deaths, the most in the world.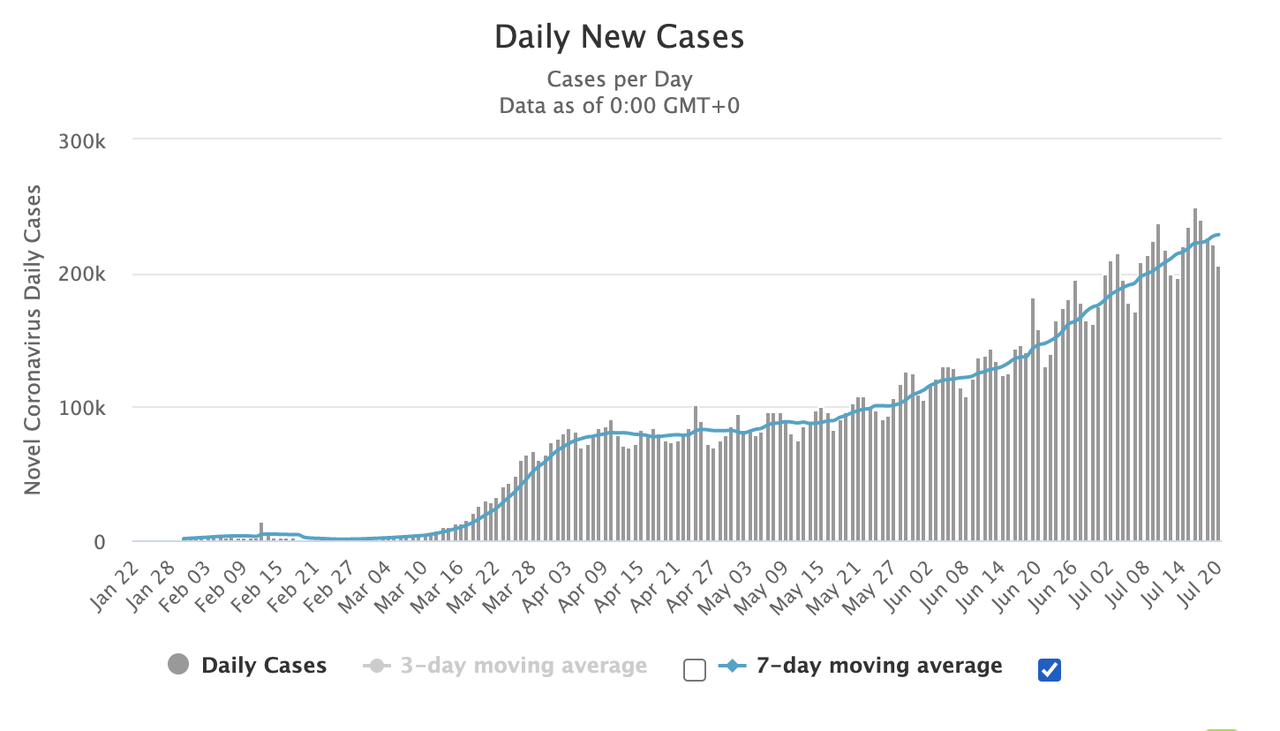 Worldometer counter roughly 62,000 new cases in the US reported yesterday, as the daily totals continue to slow.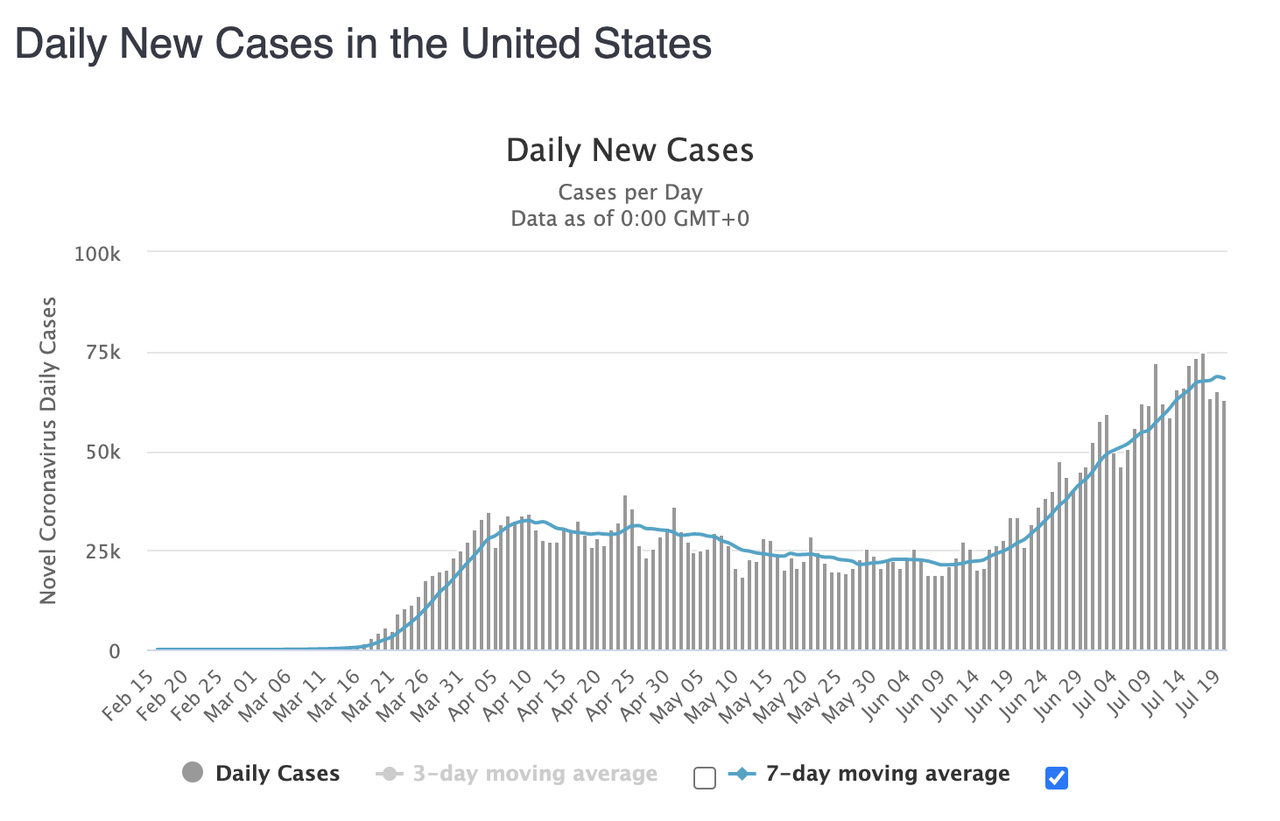 In Japan, five new novel coronavirus patients have been identified at US Marine Corps Air Station Futenma on Okinawa.
In Iran, public health authorities have recorded yet another record death toll with 229 deaths from the new coronavirus in the past 24 hours, health ministry figures showed. Iran, the Middle East country hardest hit by the pandemic, started relaxing its lockdown back in April.
---
This post has been republished with permission from a publicly-available RSS feed found on Zero Hedge. The views expressed by the original author(s) do not necessarily reflect the opinions or views of The Libertarian Hub, its owners or administrators. Any images included in the original article belong to and are the sole responsibility of the original author/website. The Libertarian Hub makes no claims of ownership of any imported photos/images and shall not be held liable for any unintended copyright infringement. Submit a DCMA takedown request.