Durham Report Won't Be Ready By Election: AG Barr
Durham Report Won't Be Ready By Election: AG Barr

Tyler Durden

Fri, 10/09/2020 – 09:50
Attorney General Bill Bar has begun telling Republican leaders that the DOJ's sweeping review into the 'Russiagate' investigation won't produce results before the election, according to Axios.
<!–[if IE 9]>
<![endif]–>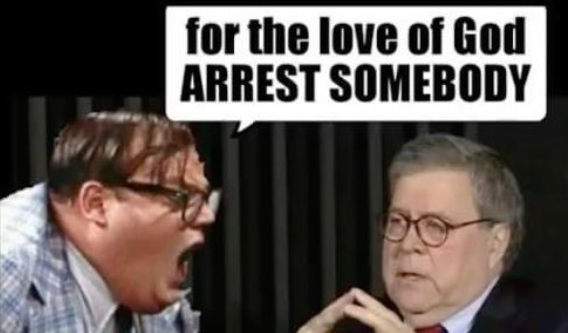 Recall last month that Democrats were frothing at the mouth over the investigation, conducted by US Attorney John Durham – with the Democratic chairs of four House committees demanding an "emergency investigation" into the probe out of fear of an "October surprise."
<!–[if IE 9]>
<![endif]–>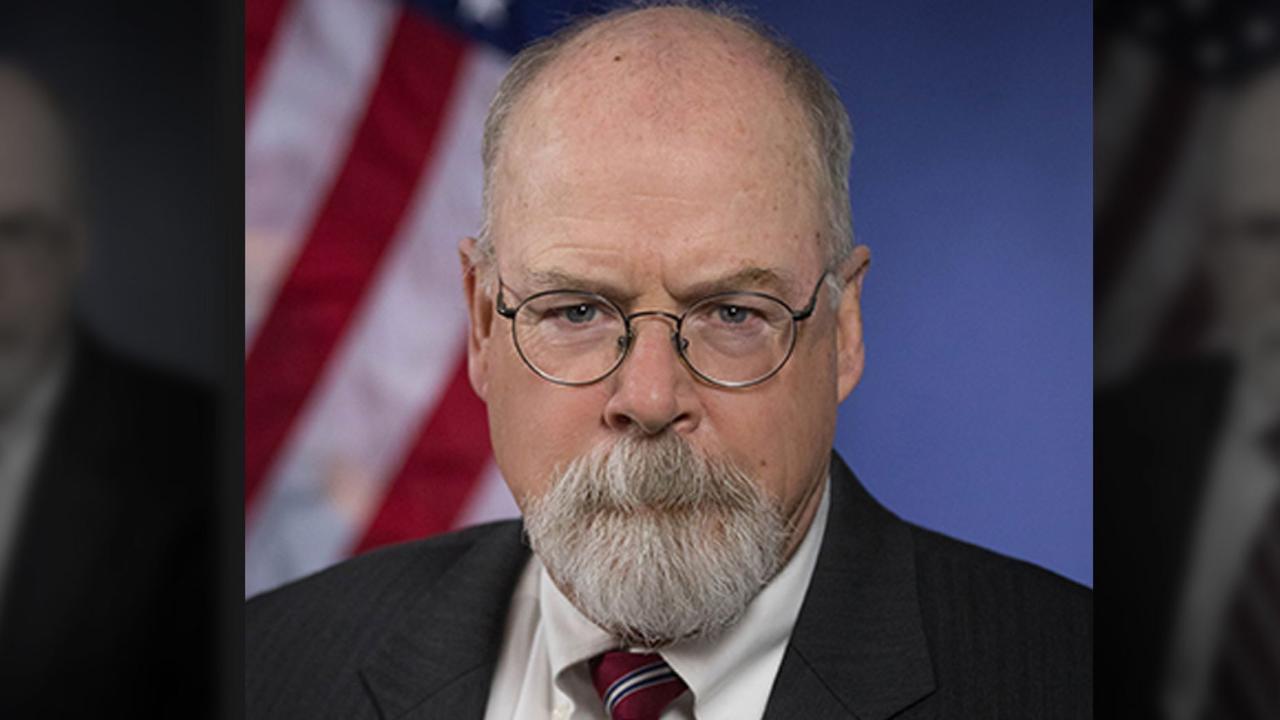 Now, it looks like that was much ado about nothing – as Barr "has made clear that they should not expect any further indictments or a comprehensive report before Nov. 3," according to the report.
"This is the nightmare scenario. Essentially, the year and a half of arguably the number one issue for the Republican base is virtually meaningless if this doesn't happen before the election," a GOP aide told Axios.
And as Politico notes, "Senate Republicans running similar investigations were told of the intention within the last week — and it's why they've been stepping up their releases of declassified documents."
"BUT TRUMP AND HIS ALLIES were pushing for much more than that; they wanted DOJ to indict their Obama-era foes as they seek to rewrite the Russia investigation and turn it against Democrats. The president channeled his grievances by retweeting supporters demanding that Barr immediately arrest and jail Trump's political enemies like Barack Obama, Joe Biden and Hillary Clinton. Late Wednesday afternoon, Director of National Intelligence John Ratcliffe said his office 'has now provided almost 1,000 pages of materials to the Department of Justice in response to Mr. Durham's document requests.'" –Politico
In recent weeks, we've learned that US intelligence officials forwarded an investigative referral to former FBI officials James Comey and Peter Strzok concerning allegations that Hillary Clinton approved a plan to smear then-candidate Donald Trump by tying him to Russian President Vladimir Putin and Russian hackers, according to information given to Sen. Lindsey Graham by the Director of National Intelligence.
Notably, former CIA Director John Brennan briefed then-president Obama on Hillary's alleged approval.
BREAKING: According to handwritten notes, Brennan briefed Obama on Hillary's approval of a proposal to attack Trump in the 2016 election by tying him to Putin pic.twitter.com/lnwTFwjoAf

— Jack Posobiec (@JackPosobiec) September 29, 2020
As part of his investigation, Durham has interviewed Brennan and others, allegedly regarding the CIA's assessment that Russian President Vladimir Putin was behind interference in the 2016 US election in order to help President Trump.
In an August 13th interview, Barr said he expects "significant" developments to come out of the investigation before the election. Days later, former FBI lawyer Kevin Clinesmith pleaded guilty to fabricating evidence used to obtain surveillance warrants on former Trump adviser Carter Page. Clinesmith -who worked on both the Hillary Clinton email investigation and the Russia probe, was part of Special Counsel Robert Mueller's team, and interviewed Trump campaign advisor George Papadopoulos.
We can't help but wonder if Durham's report will look the same if Biden wins in November.
---
This post has been republished with permission from a publicly-available RSS feed found on Zero Hedge. The views expressed by the original author(s) do not necessarily reflect the opinions or views of The Libertarian Hub, its owners or administrators. Any images included in the original article belong to and are the sole responsibility of the original author/website. The Libertarian Hub makes no claims of ownership of any imported photos/images and shall not be held liable for any unintended copyright infringement. Submit a DCMA takedown request.