Robinhood Users' Accounts Mysteriously Looted And There's No One To Call
Robinhood Users' Accounts Mysteriously Looted And There's No One To Call

Tyler Durden

Sat, 10/10/2020 – 11:10
In what is likely anybody's nightmare scenario, Robinhood users who have experienced theft from their accounts say they have nobody at the company to call and are not being attended to in a timely fashion, a new report from Bloomberg says. 
Soraya Bagheri is one such example. She had 450 shares of Moderna liquidated from her account and saw that $10,000 in withdrawals were pending. She tried to alert Robinhood, but instead got an email back saying the company would investigate and respond within "a few weeks". In the interim, her money is gone. 
The article notes that at least 4 other users have had similar situations and, because Robinhood doesn't have an emergency phone number to call, users had to sit back and "watch helplessly as their money vanished". 
Bagheri says she contacted the SEC and FINRA alongside of three other users who had a similar problem. Two of the four users have said that the SEC has sought more information from them. 
<!–[if IE 9]>
<![endif]–>
Another user, Pruthvi Rao, said his Netflix shares were liquidated from his account and $2,850 was withdrawn from it. He says he has sent "more than a dozen" email to Robinhood and has tried to even message some of the brokerage's executives on LinkedIn. His account was frozen by Robinhood due to the activity and has since been reinstated. 
Rao said: "I'm in tremendous mental stress right now because this is all of my savings."
From Robinhood, he got a boilerplate response: "We understand the sensitivity of your situation and will be escalating the matter to our fraud investigations team. Please be aware that this process may take a few weeks, and the team working on your case won't be able to provide constant updates."
Even more interesting is that Rao says he had set up two-factor authentication on his account and Begheri said she was "certain" she had a unique password for her Robinhood account. 
Their accounts showed their money went to a receiver at Revolut, which is a money transfer and exchange app. "Revolut has been made aware of the issue and is investigating urgently," the app said.
<!–[if IE 9]>
<![endif]–>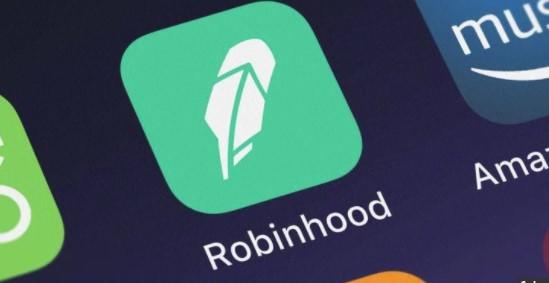 Bill Hurley, who lost $5,000 from the same type of hack, simply said Robinhood has "had more than enough time to deal with this". 
Mark Arena, CEO of security firm Intel 471, said: "Unfortunately, it's a common occurrence that online accounts of monetary value are bought, sold and traded by cyber-criminals. This shows the importance of people practicing common information-security hygiene such as not re-using the same password across multiple accounts and enabling two-factor authentication."
Robinhood also issued a statement to Bloomberg: "A limited number of customers appear to have had their Robinhood account targeted by cyber criminals because of their personal email account (that which is associated with their Robinhood account) being compromised outside of Robinhood. We're actively working with those impacted to secure their accounts."
"They don't have a customer service line, which I'm quite shocked about," Bagheri concluded.
---
This post has been republished with permission from a publicly-available RSS feed found on Zero Hedge. The views expressed by the original author(s) do not necessarily reflect the opinions or views of The Libertarian Hub, its owners or administrators. Any images included in the original article belong to and are the sole responsibility of the original author/website. The Libertarian Hub makes no claims of ownership of any imported photos/images and shall not be held liable for any unintended copyright infringement. Submit a DCMA takedown request.