"Crisis In Paradise" – Mexican Tourist Mecca Descends Into Chaos As Cartels Wage War During Spring Break 
While popular Instagram influencers and millennials flooded beaches, resorts, clubs, cenotes, and the Mayan ruins in Tulum, Mexico, during spring break, the up-and-coming paradise town on the Caribbean coastline of Mexico's Yucatán Peninsula is descending into chaos.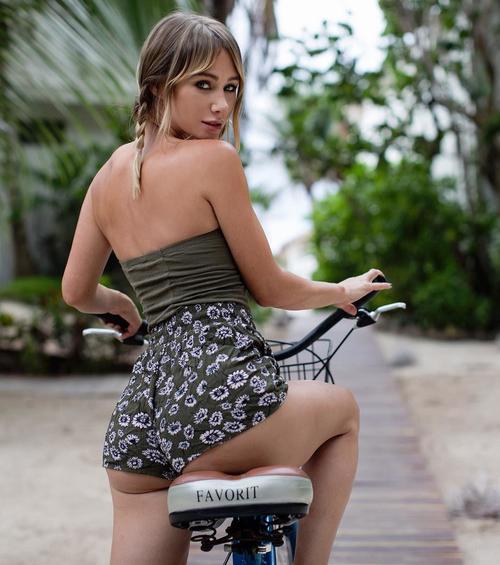 These days, Tulum to Cancún (Cancún is about a 73-mile drive north) is flooded with spring breakers, millennials, and anyone trying to escape the virus pandemic in the US and Europe. Tulum is a coastal town. Known for its beautiful beaches and party vibe, but it's gaining a reputation for crime and violence. 
Homicides in Tulum jumped 109% in 2018, surging to 23 from 11, then increasing 47.8% in 2019 to 34. The upward trend continued last year, with homicides up 44.1% to 49. This year, homicides and other violent crimes are expected to hit record highs. 
Tulum is undergoing a dangerous turf war among drug cartels. Six cartels operate in the resort town, including the powerful Jalisco New Generation Cartel, the Zetas Vieja Escuela (Old School Zetas), and the Sinaloa Cartel. The main reason cartels operate in this area is because some tourists want party drugs. 
For a town of about 80,000 residents, there are only 150 police officers, said James Tobin, a Quintana Roo-based citizens' representative on the federal government's National Security Council, told the local newspaper Reforma. 
This week, a cartel shootout occurred in downtown Tulum. A Spanish tourist was "seriously injured" during a shootout, according to El Sol de Puebla. 
In the last 24 hours, three cartel shootings have occurred within city limits, killing two and wounding eight. 
Baltimore native Alastair Williamson captured the aftermath of one of the shootings in Tulum. 
Nothing like a good ole Mexican shootout next to where we were dining #tulum chaos pic.twitter.com/dr7DDhFmfN

— Alastair Williamson (@StockBoardAsset) March 30, 2021
Twitter user Joey Sutera responded to the chaos unfolding in Tulum. He said: 
To all my friends heading to Tulum this month for Zamna & beyond: There is a real problem in this moment that the media is not covering. The cartels are fighting for turf and control even at venues on the beach road and people are getting shot almost daily. 

As of now, most of them are gang shootings, but there is always a risk of getting in the middle of a crossfire. Tulum is beautiful, and hopefully it will pass. Just exercise more-than-usual caution.
But it's not just drug cartels that are dangerous – so are the police.
While drug cartels waged war, demonstrators all week, mainly in the evenings, have flooded the streets in protest against police corruption. 
The demonstrations began when a woman in Tulum was killed George-Floyd style last weekend. The video is graphic but has ignited small pockets of social unrest of residents who are absolutely fed up with cartels, police, and the corrupt government. 
I doubt we will see a single George Floyd level protest in Mexico over this police killing in #Tulum

The way this unnamed woman's body is treated is vile

Video is hard to watch
Tragic and senseless
Cops need to at the very least stop kneeling on people

— Andrea Noel (@metabolizedjunk) March 28, 2021
For days, mainly in the evenings and on the downtown strip, young locals protested the women's killing and police corruption. 
#tulum protests continue for second night pic.twitter.com/WBAl6IE6Y5

— Alastair Williamson (@StockBoardAsset) March 30, 2021
While cartel wars and one protest must be strainful for police and local officials who need to keep the beach town in pristine condition to sucker Americans into paradise to blow their stimulus checks, another protest was seen this week with dozens of demonstrators holding signs such as this one, that read: "Tourist You Are Not Safe In Tulum." The sign is hard to read, but it appears to say tourists are not safe from "corrupt police officers." 
Last week, one American tourist, who was ruffed up by corrupt police, said: 
"I was absolutely scared when a Tulum police officer pulled me over. I was threatened with 36-hours in jail, but there was no way that I was speeding because other cars were going faster than me. Maybe it was the rental car that flagged the officer that I was a tourist. As soon as I grabbed my license from my purse, the officer noticed I only had American dollars and demanded money. If I didn't pay the fine – he threatened me with jail," said American tourist Melinda Lewis. 
One tourist reached out to us and said their Airbnb host in Tulum warned about a possible cartel war in the beach town. 
Other tourists are panicking as they're being warned about an impending cartel war. 
With Instagram influencers flocking to the tiny beach town, there's a dark secret they won't share with you on their feed, that is, Tulum is a chaotic hellhole full of corrupt cops and daily shootings as cartels wage war against each other. 
Tyler Durden
Wed, 03/31/2021 – 22:40
Zero Hedge's mission is to widen the scope of financial, economic and political information available to the professional investing public, to skeptically examine and, where necessary, attack the flaccid institution that financial journalism has become, to liberate oppressed knowledge, to provide analysis uninhibited by political constraint and to facilitate information's unending quest for freedom. Visit https://www.zerohedge.com
---
This post has been republished with permission from a publicly-available RSS feed found on Zero Hedge. The views expressed by the original author(s) do not necessarily reflect the opinions or views of The Libertarian Hub, its owners or administrators. Any images included in the original article belong to and are the sole responsibility of the original author/website. The Libertarian Hub makes no claims of ownership of any imported photos/images and shall not be held liable for any unintended copyright infringement. Submit a DCMA takedown request.