US To Slap Russia With New Sanctions Thursday: Report 
US To Slap Russia With New Sanctions Thursday: Report 
Sources tell Reuters the Biden administration is preparing to announce a series of sanctions against Russia as soon as Thursday for election interference and the alleged SolarWinds hack. This is also happening as Russia amasses tens of thousands of troops near the Ukrainian border and convoys of tanks as a flare-up in tensions in eastern Ukraine could be imminent. 
Several Russian officials are expected to face expulsion from the US in a new round of sanctions. There are about 30 entities also expected to face sanctions for election interference and the alleged SolarWinds hack. As many as ten Russian could be expelled, the sources continued.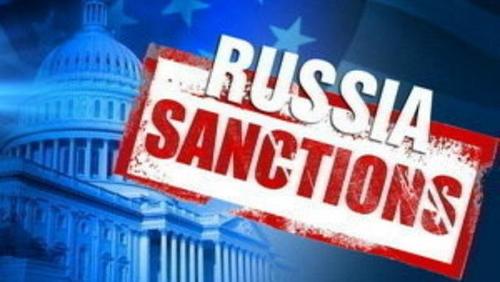 This is all happening as storm clouds gather over Europe's eastern flank. 
On Sunday, US Secretary of State Antony Blinken told NBC's "Meet the Press" that Russia faces "consequences" if at any point it acts "aggressively" towards Ukraine: 
"I have to tell you I have real concerns about Russia's actions on the borders of Ukraine," Blinken warned. "That's why we're in very close contact, in close coordination, with our allies and partners in Europe. All of us share that concern."
"President Biden's been very clear about this. If Russia acts recklessly, or aggressively, there will be costs, there will be consequences," the secretary of state said further.
But when pressed on potential military options on the table, he responded, "I'm not going to get into hypotheticals."
The Biden administration appears to be plotting their revenge against Moscow for the alleged SolarWinds hack and election interference. 
We would suspect if the US officially announces the sanctions tomorrow – a tit-for-tat sanction war would ensue, further straining relations between Washington and Moscow while the threat of war on the eastern Ukraine border rises. 
Tyler Durden
Thu, 04/15/2021 – 07:03
---
This post has been republished with permission from a publicly-available RSS feed found on Zero Hedge. The views expressed by the original author(s) do not necessarily reflect the opinions or views of The Libertarian Hub, its owners or administrators. Any images included in the original article belong to and are the sole responsibility of the original author/website. The Libertarian Hub makes no claims of ownership of any imported photos/images and shall not be held liable for any unintended copyright infringement. Submit a DCMA takedown request.